Providing Footcare and Wellbeing for Bentham and beyond
Sole To Soul is a unique Wellbeing Clinic in Bentham. We have all experienced life's curveballs and endured health problems. We know what it feels like to be in pain physically, mentally, or emotionally.  We understand how pain can limit your everyday life.
We understand how lonely, isolated, ashamed, confused and frustrated you may feel and we understand the guilt associated with not having been able to "fix it" yourself.
Our Sole to Soul Team is Here to Help You
No matter what you are suffering with, we have probably helped someone in a similar situation. We have a wealth of tools to help you on every level and our experiences help us to empathise with your struggles.
We are eager to do our very best to help you manage conditions and to find solutions to whatever is impacting your life so that you can begin living again - rather than merely existing.
You are at the centre of our practice and it's our mission to help you to live a full, healthy, and happy life. We have hundreds of patients who have benefitted from what we offer and we just love what we do.
We would love to help you too.
Who we are, how we got here, and what we can offer as a Health Care Clinic
Sole to Soul is my dream become reality. In 1990 I was diagnosed with myalgic encephalomyelitis (ME). Far from giving in, I decided to learn as much as I could about what was happening to me and worked with everyone and every tool I could find to build a happy, healthy future. Central to my recovery and current life was (and is) meditation – not sitting in the lotus position saying ohm, but using it as a dynamic tool for self awareness and self knowledge. I learned so much along the way, not all of it comfortable, and my life and health improved dramatically.
In 2000 I had a eureka! moment - the idea of opening a practice where I could share what I had learned with others who were struggling with health problems. And so the idea of Sole to Soul was born. I had trained as a Podiatrist in Salford in 1973 initially working in the NHS where I became service manager with Bury Health Authority. I also worked alongside my dad in his private practice in Leyland.
In 1980 I had a whiplash injury, left Bury and moved to Lancaster - back to being a clinician and doing the job that I love. Then came the ME experience and as part of the recovery I learned meditation techniques, Reflexology, basic Shiatsu massage, T'ai Chi and trained with the National Federation of Spiritual Healers. I opened Sole to Soul also a foot clinic in Bentham in June 2000 working initially on my own offering Podiatry/Chiropody and Therapies. With help from family and friends, I then took the giant step of buying a tumbledown wooden hut and turning it into the lovely building that you see today. I look forward to welcoming you to share my dream.
When I moved to Bentham I discovered that I love country living and currently share my life with my cats and hens – and my husband too. Apart from loving my garden and feathered and furry friends – oh and my husband, my hobbies include singing in a choir and craft work, especially crochet. One of my recent creations is a snakes and ladders game that has gone to my step grandchildren in Australia.
My journey to becoming a Podiatrist started once I'd been made redundant from my job as a quantity surveyor in 2009. It was a horrible thing to happen but it turned out to be a blessing in disguise. I realised that it wasn't the industry I wanted to stay in. I wanted a more "hands on" type of career, working with people.
This is when I started a Foot Health course with the SMAE institute and had a little home visiting practice in 2010. Then in January 2015 the opportunity came about to enroll on the Podiatry degree at Salford. As I did this part time, it took 4½ years and I graduated in 2019. I still have my home visiting practice runing it alongside working at Sole to Soul. My mission is to enable you to feel better in yourself when you leave the clinic (I find a good laugh works wonders!) and for your feet to feel comfortable.
I live in Longridge with my husband and have a border collie called Ralf who enjoys lots of walks. He even accompanies me when I'm out running to ensure I don't get lost. He's such a good boy. He leaves the sheep alone as they frighten him. I enjoy reading and most lunchtimes I've got the Kindle on reading some murder mystery. I enjoy going to gong baths at Chipping Hall. The feeling of the vibrations of the gongs in my body is just amazing.
Monthly get togethers with my friends for curry and wine nights are back again and these are lots of fun. I'm exploring the world of dowsing and enjoy watching YouTube clips by Tim Walter on exploring ley lines.  Pre-Covid I enjoyed travelling around countries such as America, Canada and Australia, seeing sights such as the Grand Canyon and the Hoover Dam in Las Vegas. For a quiet, relaxing holiday we have been to Playa Blanca in Lanzarote.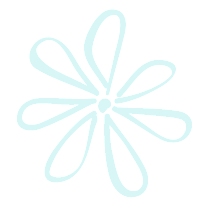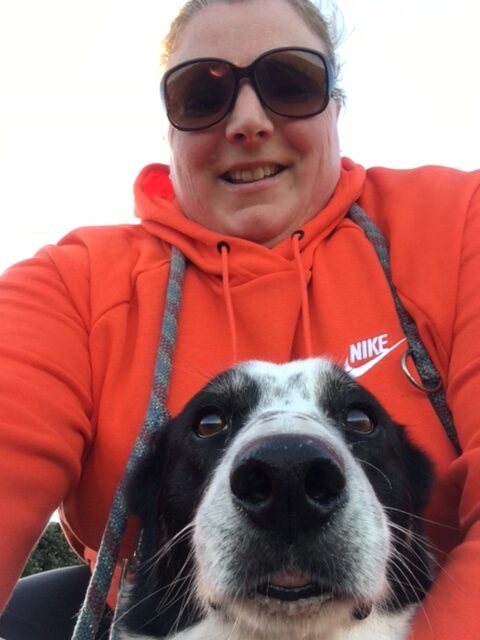 "You were recommended to me by a friend. I'm highly delighted with the whole experience, from the initial email exchange to the telephone contact and booking the appointment, to the on-line pre-treatment forms (which is the best system I've come across and I deal with a lot of them) to the treatment experience. I'm very pleased with what Debs did. Thank you."
JR
"Debbie regularly carries out treatment on my wife and I. We find her to be a caring and gentle operative. She always asks if we have any problems and deals with them before commencing with any routine treatment. We would – and often do – recommend her to friends and neighbours."
P&ST
I am a foot health professional (FHP) here at Sole to Soul, having graduated from the SMAE Institute in 2021. As an FHP, you may be referred to me by one of our podiatrists for general care and upkeep of your foot health. I'm here to make sure you feel comfortable and able to put your best foot forward (quite literally!). Whether it's an uncomfortable corn that's making your weekly run a struggle, you're finding cutting your nails isn't an option or you're not even sure where to begin, we can look at solutions together in a friendly and welcoming environment to make sure you leave with immediate benefits.
I live in Cumbria and when I'm not at Sole to Soul you will probably find me paddle boarding in The Lake District, exploring the peaks and developing my theatre skills. You may have seen me as Cinderella in the 2019 Bentham Pantomime. On a lazier weekend, I might just be curled up with my lovely ginger cat Harriet watching a cheesy rom-com! In 2021 I started a degree course in Manchester in Theatre skills – but it doesn't take me away from Sole to Soul!
Be it medical or cosmetic, it always brings a smile to my face to see you leave with a comfortable walk or the confidence to wear those sandals. I look forward to seeing you!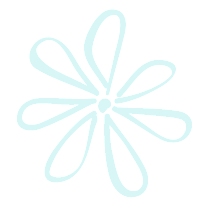 I joined Marie at Sole to Soul in 2009 when she moved to her new premises on Grasmere Drive. My daily job involves meeting and greeting patients when they come for appointments, talking to them on the phone, giving information on what's on offer here, and either booking appointments or giving them contact details for therapists who book their own.
I also clean and sterilise instruments used by Marie, Debs, and Yarrow and make sure they have what they need for each patient. My helpers at reception are Yarrow who is also an FHP (she covers when I'm on holiday) and Hammy – though he's not much use except at making people laugh.
I live in Bentham and was brought up in Ingleton. Out of work I enjoy meeting up with family and socialising with friends. I enjoy baking and have made special cakes over the years for my nieces and nephews. I also like to be out and about in the Lakes, countryside and the coast and holidays abroad. I have two cats, Poppy and Pippa.
MINDFULNESS, MOVEMENT & MORE
I'm a single mum of two and have dedicated my time to bringing up my family, including caring for my eldest daughter who has autism and learning difficulties. Being a carer can be tough, with little respite - and challenging daily. I have struggled with anxiety, IBS, and carers fatigue for a long time. My coping strategies weren't healthy – I was trying to blot out the grief of the daily living.
In 2012 I took part in a Positive Care Programme for people with long-term health problems and carers (non-professional) at Sole to Soul. This was an opportunity to focus on my needs and experience therapeutic attention to my body, mind, and spirit, to experience positive change and gain a sense of wellbeing.  The program used a very holistic approach, looking at many alternative therapies and ideas for working on personal development.
There were two things, in particular, I wanted to gain from this course - to help ease anxiety and gain some positivity. What I gained from it was the resolution that no matter what life throws my way, I will refuse to play the victim. I choose to work through it with courage, strength, hope, love, and positivity. I now believe in myself and know that there is something inside of me that is stronger than any obstacle.
I have successfully run a support group for ten years for parents of children with additional needs, primarily autism. I discovered that while helping others I have also helped myself.
I attended a regular relaxation class and enjoyed the feeling of being with this group of people weekly, allowing myself that time where I could let go of everything, be myself, and relax. It was so refreshing. I discovered that a group of like-minded people coming together regularly could become a powerful experience. It's this that picks you up when your wings forget how to fly.
I was asked to lead the session one week and it felt very natural. It was there I had a light bulb moment about going to train to teach meditation. With the support of my teacher, this became possible and I went to Manchester and took a course run by Gateway Workshops, a training school for massage, beauty & healing. As a holistic therapist, I feel it is so important for our health and well-being, to take time to nurture the body, soul, and mental health and I'd like to share this with you.
At some point in our lives, many of us have suffered trauma, pain, loss, and hurt.  I hope that what I can share with you will help you realise that you are a survivor, a warrior and that you can move forward with your life.
"We really enjoy coming to Rebecca's classes to switch off and I cannot believe the difference in K and how much he has enjoyed meditation, it's really boosted his self esteem and confidence."
A & son K (diagnosed with ADHD)
"Friendly, efficient service. Expert care in expert hands. I exit walking on air."
M&MH
ACUPUNCTURE CLINIC IN BENTHAM
Hello, I'm Genevieve Hurst, and I'm married to Edward, who is a chef, and we have two children. Before qualifying as an acupuncturist, I had spent some years working and traveling the world, but I was frustrated that I did not have a career that gave me the satisfaction of helping others. I feel incredibly blessed that acupuncture enables me to make a difference in other people's lives. The job is also flexible enough that I have been able to bring up our two children alongside work and indulge in my passion for reading.
I have been working in acupuncture for over 10 years, having qualified with a degree in acupuncture from Oxford Brookes University.
Often, people are anxious about trying acupuncture but are pleasantly surprised by how well they feel afterward. It soon becomes their weekly treat to have acupuncture. The needles I use are as fine as human hair and are triply polished to ensure there is no friction, which leads to painless insertion. The patients I see coming into our acupuncture clinic are from all walks of life but are mainly looking for pain relief or stress reduction. It is gratifying to see my patients' quality of life improve through treatment.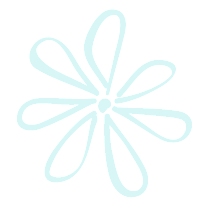 Hello, I'm Sarah Rycroft. I live near Bentham with my husband Brian and our dogs, our three children now having flown the nest.  I love to be outdoors, cycling on and off-road, walking our dogs, stand up paddleboarding and I have recently started wild swimming!  I'm a keen baker and eater of scones! I enjoy lampshade making, gardening, and mending things …!  I get great satisfaction from repurposing something and making it work again! Friends say I'm quite resourceful. I grew up on the family farm in the Yorkshire Dales. Farm work played havoc with my back so I used osteopathy, physiotherapy, and massage, and later, after being ill with glandular fever, homeopathy got me back on track.
Initially, I wanted to be a Nurse, but my 'O' level results shut that door, so I began my working life as a Secretary. I traveled to Australia and Thailand. Whilst on a trekking holiday I found myself massaging fellow trekkers' feet using tiger balm and they loved it! My curiosity ignited, I subsequently went on to train in Massage and Reflexology.  Initially, I used my skills on family and friends. My husband, Brian, is a keen fell runner and triathlete and all 3 children were involved in sports. Hockey, running, cricket, and carrying heavy school bags meant sporting injuries, aches, and pains - which were sorted at home by mum!
I am a Member of the Federation of Holistic Therapists (FHT) and have qualified in ITEC Anatomy & Physiology, ITEC Reflexology and Massage, Indian Head Massage, Advanced Practitioner No Hands Massage, Jing Institute Advanced Clinical Massage Therapy, Emotional Freedom Technique, RLD - Reflexology Lymphatic Drainage, Oncology Massage, Temporomandibular Joint (TMJ) Therapy and Scar Work. I have also trained in Adapting Massage & Reflexology for Cancer at The Christie Hospital. Most recently I have trained in Breast Cancer Specialist Scar Work and as a Trainer for Fascial Fitness to support and encourage healthy movement.
Since 2006 I have helped people ease their aches and pains, reduce stress, improve their range of movement and I have supported those living with cancer and other life-limiting illnesses. I volunteered at a local hospice giving therapies to people in palliative care and their carers and have supported some at end of life with therapies in their own homes.
I support those living with long-term pain conditions helping to lower or manage pain.  My specialty areas are TMJ and Face and Jaw pain, working with Oncology patients such as mastectomy and other related surgeries, MS, Scar Work, and I offer RLD for those with secondary lymphoedema.
Nowadays, due to arthritic hands, I am focussing my work on supporting those who require therapeutic light touch work.
I work part-time from home, from Sole to Soul in Bentham and, in special circumstances, I do some home visits locally.
"For the past fifteen years, I have attended the Sole to Soul Podiatry Centre in Bentham, receiving excellent Chiropody four times a year as well as occasional Reflexology from Marie Rooke.
On every single occasion, I have received excellent, professional, and caring treatments with a skill Marie has acquired over her many years of dedicated practice. A skill that can only be described as a work of art as she crafts away to recreate and rejuvenate my feet!"
HR
"The treatment and advice you gave me was magic! I have kept the walking distance down to around six miles every other day and the bandaged toes have been comfortable with no more pain to date. I am using a lightweight weightlifting handheld barbell to roll my foot along on the ground. It is a good adaptation and better than a hardball."
TC
Your comfort and wellbeing is our business